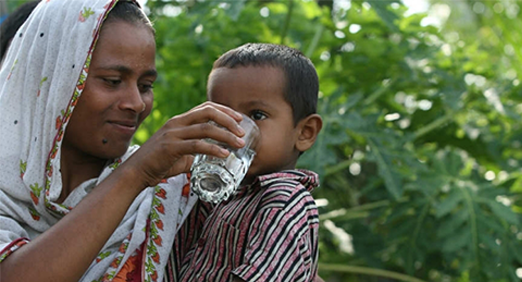 Barasat Sampark is providing personal hygiene messages and sanitation facilities under its Health program. Barasat Sampark's focus is to improve drinking water and sanitation. The programme serves as a clearing house for new concepts and approaches. 
The main activities of the program were experimentations to develop effective, community driven and sustainable strategies and measures for improving access to sanitation and safe water supply. This particular intervention distinguishes three levels of activities, defined by the kind of actor with which the programme is called upon to interact. 
These are the: 
Household level: Activities include educating households on benefits and proper usage and maintenance of facilities; 
Institutional level: Involves educating social and educational institutions; 
Community level: Entails forming and mobilising village water and sanitation committee to promote sanitation and safe water.
We believe that prevention is better than cure; maximum disease can be prevented by awareness building regarding drinking water, proper sanitation personnel hygiene and infected disease. Sampark is conducting the formal and informal training to build up the awareness on this issue continuously and motivating them to establish the sanitary latrine and to use the drinking water to wash their utilities and other. Sampark has installed 127 sanitary latrines for the beneficiaries.