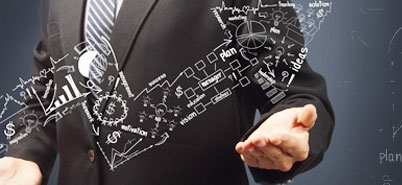 Barasat Sampark aims to reach
20,000 households in West bengal (approximately) by 2011 and 1.2 lac clients by 2015. At the same time, we seek to build our loan portfolio to INR 70 crore . Consequently, our team is continuously streamlining the company's systems and processes so that we can fully leverage the advantages of becoming a for-profit entity. At this point, two of our main priorities, are to attract the financial and human capital necessary to build institutional capacity that will support further expansion within West bengal and to two other states – Jharkhand, Orisa Maharashtra, – by 2015.
Message From ED:
MF is gaining attention for its vital role in poverty alleviation – the fact that MF bill was placed at the Parliament proves this. It is nice to see the Government giving importance to this sector.
The credit outreach has crossed the eight million mark – out of which 72% belong to SC, ST, backward class and minority. It is worthwhile to mention that we introduced credit plus programs this year. We realized that our poverty reduction program (micro credit services) undertaken so far by passed the poorest of the poor. SAMPARK is striving towards bringing about positive change in the quality of life of the poor people through its multifaceted development interventions to be undertaken in the coming future.